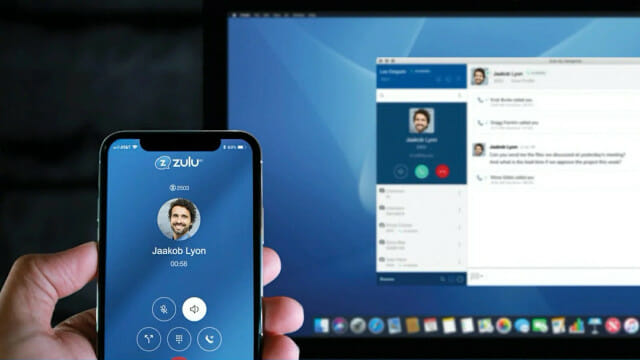 Communicate & Collaborate More Effectively
Business communications have evolved to adapt to the demands of today's flexible workforce. Productivity no longer occurs just in the office, but also during a commute, during a business trip or when roaming across office locations.
Zulu UC provides desktop and mobile integration for businesses, delivering productivity and collaboration tools through a single application that users can install on their Windows,
MAC
or Linux workstations and iOS and Android mobile devices.
Work any time, anywhere with Zulu UC and an internet connection.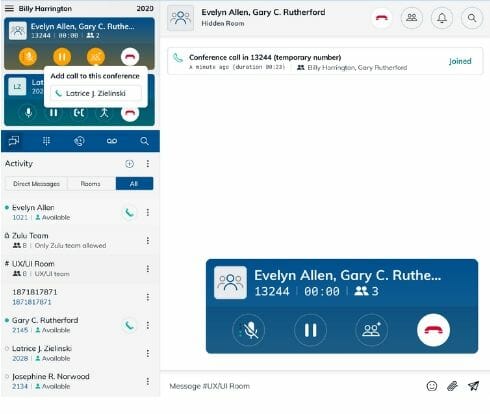 Call Merging
Need someone to join your active call to brainstorm or collaborate? Call Merging allows you to create an instant conference call by merging an incoming call with your active call. Add as many people as you need to get the job done quickly!
Video Calling
Feel more connected with colleagues by engaging in a 1-on-1 video call with another Zulu Desktop user. Switch between video and screen-sharing with a click of a button. The multitask view allows you to minimize and continue your video call and chat with other colleagues to collaborate more effectively on the topic at hand.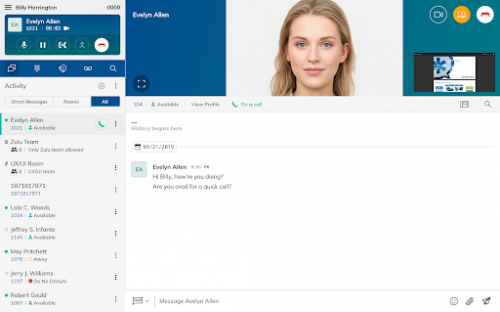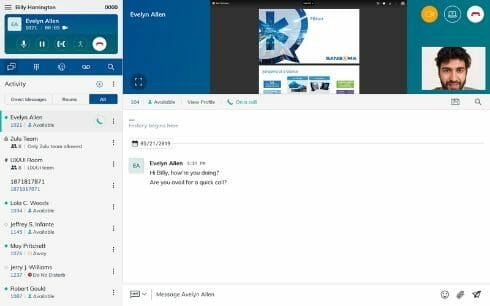 Screen-Sharing
Collaborate more effectively by sharing your screen with another Zulu Desktop user, eliminating the need to launch a third-party screen-sharing tool. Use the multitask view mode, allowing you to minimize and continue the screen-share and chat with other colleagues on the topic at hand.
Team Calls
Need to get on a quick call with your team? Team Calls lets you start an instant conference call, right from your chat room, which others can click to join. This is great for weekly calls too, when some/all of your colleagues are remote from your location.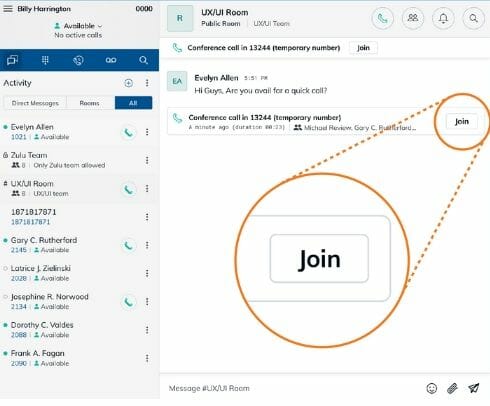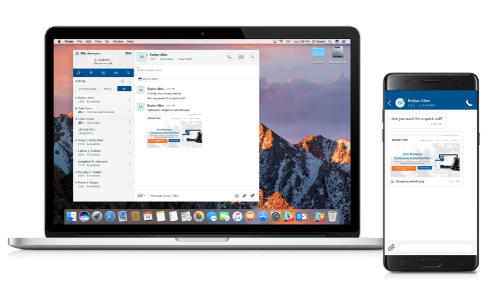 File Transfer
Need an immediate, secure method to transfer a file or a picture to a colleague or chat group while the topic is still hot on your mind? File transfer lets Zulu Desktop and Mobile client users communicate more effectively with the ability drag-and-drop directly into the client.
Communication for Today's Flexible Work Force
Productivity happens wherever you are at any time of the day, not only when you are at the office between 9 am and 5 pm. Zulu makes sure that when you have that magic moment and need to collaborate or communicate, you are always connected by video, voice, and chat.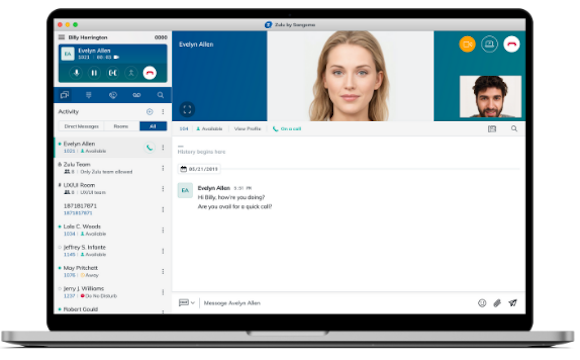 Zulu UC Client is Cross Device and Cross Platform Compatible
Zulu Desktop Client
Make and receive phone calls directly from your laptop or desktop computer.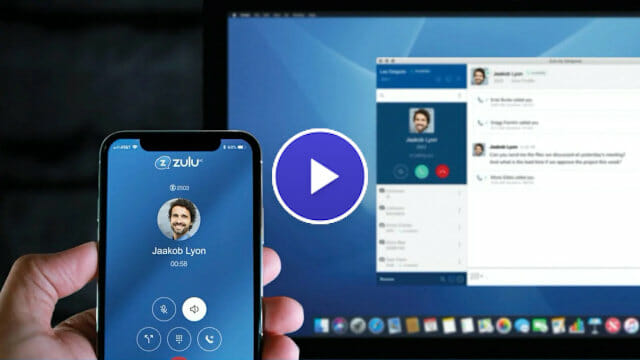 Make/receive 1:1 video calls

Chat with colleagues using direct and group messaging

Screen Sharing

Presence control (Available, Chat, Away, DND, Not Available)

Call merging and chat room conference calling

File sharing

Visual

Voicemail

Click-to-Call from your browser and other desktop applications

Screen pops for web-based help desks

Supported on Windows,

Mac

OSX and Linux
Zulu Mobile Client
Your mobile office extension: Fully integrates with iOS and Android devices.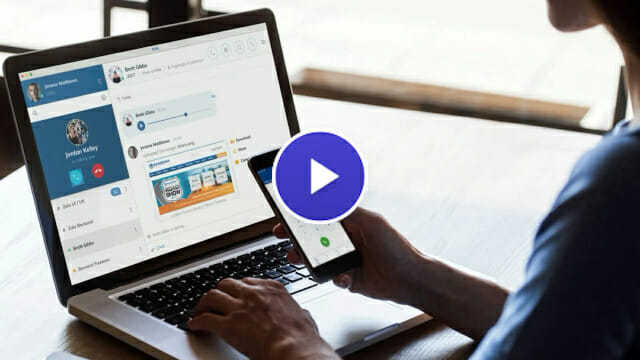 Make/receive phone calls using your extension and corporate directory
Chat with colleagues on the go using direct and group messaging
Presence control (Available, Chat, Away, DND, Not Available)
Push notifications

File sharing

Visual Voicemail
Integrated into your mobile device's native calling applications
Available on both iOS and Android devices

Unified Communications Use Cases
New Businesses
Managers stay connected to their office by taking their extension with them, answering calls, sending/receiving team chat messages and visual
voicemail
, all while keeping their personal number private. Offices don't need physical desk phones since the Zulu desktop is fully featured and compatible with popular headsets.
Help Desks
Help desks can work efficiently with features like Screen-pop to automatically bring up customer profiles upon incoming calls, and CRM integration. Click-to-call allows support staff to call quickly call customers and colleagues without manually dialling numbers. Team chat makes it easy for agents to communicate with each other during calls in order to get assistance when they need it the most.
Distributed Locations
Retail owners and manufacturing managers can stay in touch with their colleagues while away from their sites. Tighten your reach between the factory and the office by exchanging information on the spot to resolve issues without visiting the location. The same applies to auto dealerships, universities, healthcare or other distributed businesses.
Unified Communications will optimize your business.